← Back to Insights
Four Key Takeaways from the New Food Conference 2022
• Market Update • Opinion
The speed of innovation driving the alt-protein industry was on full display at Proveg's New Food Conference in Berlin. It was exciting to hear from and exchange ideas with founders, investors and other stakeholders within the ecosystem. Synthesis Capital's Shrav Shah attended both conference days on the 29th & 30th September - below are his 4 key takeaways from the event.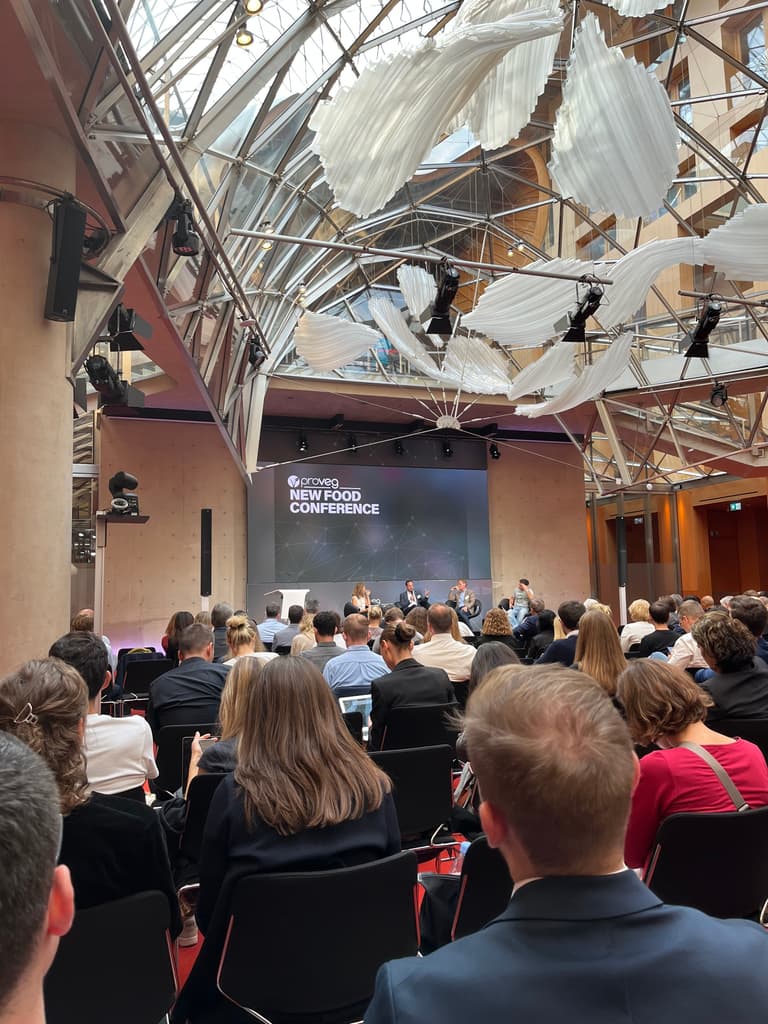 1. Investor appetite remains resilient amid a gloomy macroeconomic backdrop.
While there has been a broad-based decline in the velocity of venture dollars deployed year-on-year, the volatility in financial markets has done little to dampen investors' conviction in companies building viable solutions to mend our broken food system. There was widespread recognition that the problems being tackled by alt-protein start-ups are both urgent and important. Moreover, there has been a flurry of venture funds raised in the last couple years with mandates to invest in decarbonisation technologies. With animal agriculture responsible for a seventh of the world's annual greenhouse gas emissions, alternative protein production is an important focus area for FoodTech and ClimateTech investors alike.
Accompanied by ample dry powder, investors' willingness to deploy capital into alternative protein solutions was resolute. Needless to say, valuations are still expected to reset and align with the new macroeconomic paradigm. However, investors were positive about the higher bar being placed on companies looking to raise funds. The problems posed by intensive animal farming grow stronger in importance and urgency as time goes by, and it does not look like the capital required to help transform the industry is going away anytime soon.

2. Plant-based products need superior inputs and novel production methods to elevate taste and texture.
The plant-based consumer segment is becoming increasingly crowded, with most companies relying on commodity ingredients and existing production techniques, neither of which were developed for the alt-protein use case. It was exciting to see many companies working to address this directly, including one of our portfolio companies, Redefine Meat, whose 3D-printed whole-cut steaks were on offer to sample at the conference. Redefine's additive manufacturing platform combines scalable printing together with deep expertise in meat science to produce products that are unrivalled in the market today. Better ingredients and textures will usher in a new wave of plant-based products that have shorter ingredient labels and enhanced functionalities, helping drive more repeat purchases from flexitarian consumers.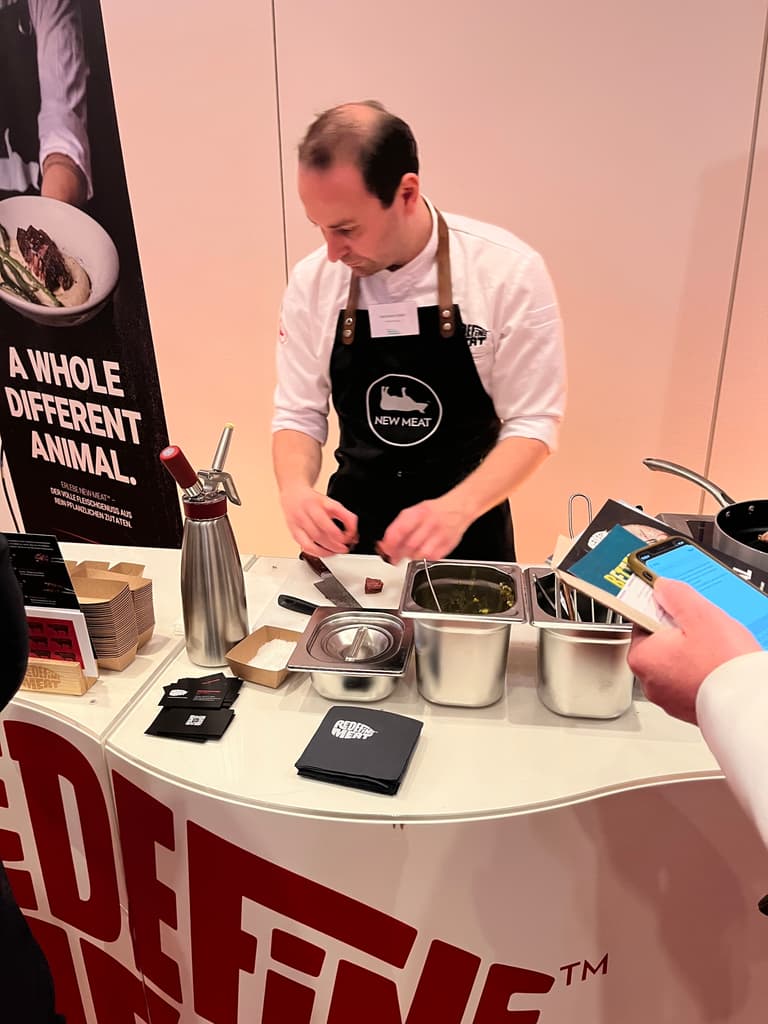 3. Alternative feedstocks offer compelling cost reductions for commercial-scale fermentation.
Fermentation holds great promise to become a vital food and ingredient production platform of the future. For companies to have impact at scale, being able to produce output at low cost is paramount. Glucose has typically been the go-to food source for microbes in most fermentation processes. However, it is a costly input that also leaves companies exposed to volatility in its price, over and above other sustainability concerns. Side streams from other production processes offer a potentially valuable alternative to traditional sugar-based feedstocks. Working with microbial strains and bioprocesses that are compatible with a side-stream feedstock offers a more sustainable, circular and cost-friendly framework for large-scale fermentation.
Arkeon, a Synthesis Capital portfolio company, is one such example of a business converting waste streams into commercially valuable products. Arkeon's gas fermentation process uses carbon dioxide as one of its inputs to produce all 20 amino acids in a single fermentation step. These amino acids can be combined in many different ways to produce a plethora of functional food ingredients. Furthermore, Arkeon's process works with off-the-shelf bioreactors, thus keeping a lid on capex and overall production costs.
4. As the US inches closer to commercialising cultivated meat, EU regulatory hurdles remain substantial.
There was more optimism among conference attendees that we could see cultivated meat products launch within the next year in the US, but less so for Europe. This is hardly surprising when you consider the Novel Foods regulation process which, among other things, requires authorisation from member states by qualified majority. This makes it difficult for a single EU member state to bring cultivated products to market. In this context, there was acknowledgement of the opportunity that countries such as the UK and Switzerland have, to forge their own paths. Across the Atlantic, regulatory clearance is on the horizon in the US and we are excited to see the launch of products from portfolio company UPSIDE Foods as soon as the green light comes through.
Whether in the US or in Europe, the expected go-to-market channel for consumer-facing cultivated companies is foodservice, with retail following a couple years later. Moreover, the first products are likely to be those that are both easier to produce and more straightforward to get approved - unstructured hybrid products that use a single cell type. Structured products that involve scaffolds and multiple cell types add another layer of regulatory and production complexity. Despite the challenges, we look forward to seeing regulatory progress in major economies like the US and Europe in the months ahead.