As the vegan lifestyle gains popularity, so do vegan startup companies. From vegan food to sustainable fashion, these companies are changing the way we think about consumption. In this article, we'll explore some of the most innovative vegan startups and the impact they're making on the world.
Beyond Meat: The Future of Plant-Based Protein
Beyond Meat is a vegan startup that is revolutionizing the way we think about meat. Their plant-based burgers and sausages have the taste and texture of real meat, but without the environmental and ethical concerns. Beyond Meat was founded in 2009 and has since gained a significant presence in the food industry. According to a report by Grand View Research, the global plant-based meat market size was valued at USD 8.3 billion in 2020 and is expected to grow at a compound annual growth rate (CAGR) of 15.8% from 2021 to 2028. Beyond Meat is one of the leading players in this market, with a wide range of plant-based products such as burgers, sausages, and ground beef. Their products are not only popular among vegans and vegetarians, but also among meat-eaters who are looking for healthier and more sustainable food options. Beyond Meat has already partnered with major fast food chains like Burger King, McDonald's, and Dunkin' Donuts, making their products more accessible to consumers. Moreover, the company's products are now available in grocery stores across the United States, with their revenue increasing from $16.2 million in 2016 to $406.8 million in 2020.
Miyoko's Creamery: The Artisanal Cheese Alternative
Miyoko's Creamery is a fast-growing vegan startup that has seen incredible success in recent years. The company was founded in 2014 by Miyoko Schinner, a chef and cookbook author who was determined to create delicious and sustainable plant-based alternatives to dairy products. Miyoko's Creamery's range of artisanal cheese alternatives have been a hit with consumers, and the company has already won numerous awards for their products.
Miyoko's Creamery is more than just a vegan cheese company. Their products are made using traditional cheesemaking techniques, and they use only high-quality, plant-based ingredients. In addition to their award-winning cheeses, Miyoko's Creamery also offers vegan butter and cream cheese alternatives, which have received rave reviews from consumers.
Since its inception, Miyoko's Creamery has experienced explosive growth, with sales increasing by over 100% year-over-year. In 2020, the company raised $52 million in a Series D funding round, bringing their total funding to $81.6 million. With this funding, Miyoko's Creamery plans to expand their product line and distribution channels, making their products more widely available to consumers.
The success of Miyoko's Creamery is a testament to the growing demand for plant-based alternatives to traditional dairy products. With more and more consumers becoming conscious of the environmental and ethical impacts of their food choices, companies like Miyoko's Creamery are poised for continued success in the years to come.
Allbirds: The Sustainable Sneaker Company
Allbirds is a San Francisco-based vegan startup that was founded in 2016. They specialize in creating comfortable and sustainable footwear that is made from eco-friendly materials. Their unique use of materials has allowed them to create shoes that have a low environmental impact, while still being stylish and affordable. Allbirds' most popular shoe, the Wool Runner, is made from merino wool and is designed to be lightweight, breathable, and moisture-wicking. The company has also launched a line of shoes made from eucalyptus tree fibers and recycled plastic bottles, further solidifying their commitment to sustainability. In addition to their sustainable materials, Allbirds also prioritizes ethical labor practices, ensuring that their workers are paid fairly and work in safe conditions. The company's commitment to sustainability and ethical practices has garnered them a loyal following, with sales reportedly reaching $1.4 billion in 2020.
Impossible Foods: The Plant-Based Meat Pioneer
Impossible Foods is a rapidly growing vegan startup that is committed to revolutionizing the food industry by promoting the benefits of plant-based diets. The company has introduced a range of innovative products, including burgers and sausages that replicate the taste and texture of real meat, but without any animal products. Their mission is to reduce the environmental impact of animal agriculture, which is responsible for producing greenhouse gas emissions that contribute to climate change. According to a study conducted by the World Resources Institute, animal agriculture is responsible for 14.5% of all greenhouse gas emissions globally. By offering delicious and nutritious alternatives to traditional meat products, Impossible Foods is helping to combat this issue.
Impossible Foods has experienced tremendous success in recent years, with their products being featured in major restaurants like Red Robin and White Castle. In fact, according to a report by the Plant Based Foods Association, sales of plant-based meat substitutes have grown by 45% in the past two years, with an estimated market value of over $1.4 billion. Additionally, Impossible Foods has expanded their distribution channels to include grocery stores nationwide, making their products more accessible to consumers than ever before. By partnering with leading retailers such as Whole Foods and Kroger, Impossible Foods has increased their reach and helped to promote the benefits of plant-based diets to a wider audience.
In conclusion, Impossible Foods is a vegan startup that is changing the way we think about food. Their innovative products are not only delicious and nutritious, but they also have a positive impact on the environment and animal welfare. With their growing popularity and expanding distribution channels, it's clear that Impossible Foods is leading the charge in the plant-based food revolution.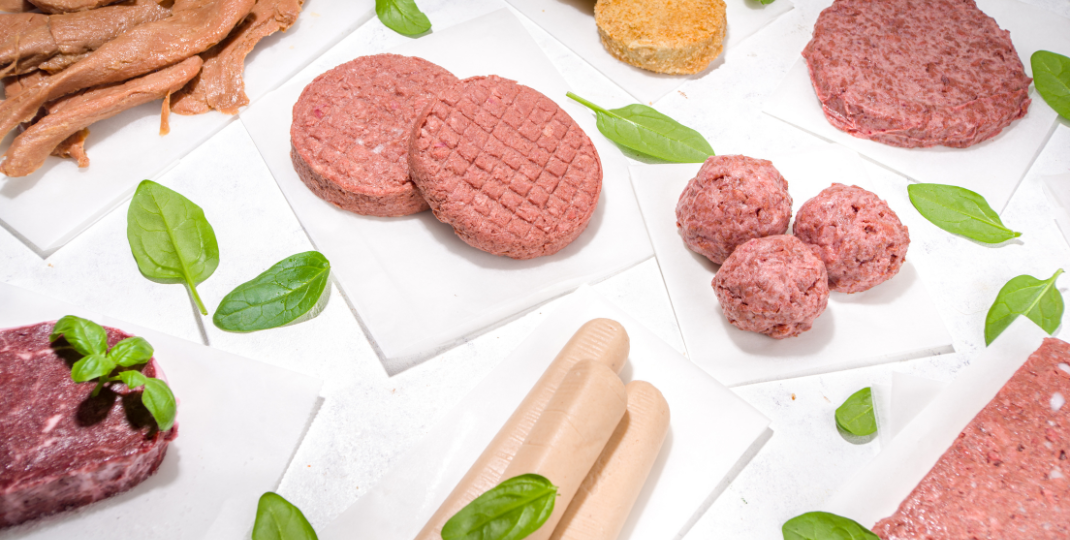 The Honest Stand: The Vegan Comfort Food Company
The Honest Stand is an innovative vegan startup that is disrupting the food industry with their delicious and healthy plant-based cheese sauces and dips. They have created a range of organic products that are free from animal products, preservatives, and artificial flavors. According to the Plant Based Foods Association, the plant-based food industry is experiencing remarkable growth, with sales of plant-based food products increasing by 27% in the past year alone. This indicates a significant shift in consumer preferences, with more people looking for healthy, sustainable, and ethical food options.
The Honest Stand has already garnered recognition for their products, winning several awards for their commitment to quality and taste. In 2019, they won the NEXTY Award for Best New Organic Food Product, which recognizes innovative products that are both sustainable and delicious. Additionally, in the same year, they won the PETA Vegan Homestyle Award for their amazing cheese sauce, which shows that vegan comfort food can be just as satisfying as traditional comfort food.
The Honest Stand's commitment to using only organic ingredients is particularly noteworthy, as organic agriculture has numerous benefits for both human health and the environment. Organic farming practices do not use synthetic fertilizers or pesticides, which can have harmful effects on the soil, water, and wildlife. According to a study published in the Journal of Applied Ecology, organic farms support a more diverse range of plant and animal species, providing essential habitat for pollinators and other wildlife.
Overview
In conclusion, vegan startup companies are changing the way we think about consumption. From plant-based protein to sustainable fashion, these companies are creating products that are good for the environment and good for us. So, whether you're a vegan or just looking to make more ethical and sustainable choices, there's never been a better time to explore the world of vegan startups.
Synthesis Capital London is a boutique investment firm focused on the food and technology sectors. With a team of experienced professionals, they provide a range of investment services to their clients. Synthesis Capital London has a strong track record of successful investments in the food tech industry, having funded a number of innovative startups in this space. They are dedicated to helping entrepreneurs bring their ideas to life and create meaningful change in the industry.