The food industry has seen a lot of changes in recent years, especially when it comes to meat. While traditional meat products have been popular for a long time, there's been a surge in interest in vegetarian and vegan eating. This has led to a huge growth in plant-based meat companies. These businesses are bringing new, sustainable, and healthy options to the table while also keeping in mind the increasing demand for eco-friendly food.
As a financial marketer, it's important to stay up-to-date with the latest market trends. One such trend is the growth of plant-based meat companies, which are quickly becoming major players in the food industry. So let's take a closer look at some of the biggest names in this exciting and rapidly expanding market.
Beyond Meat
Beyond Meat has become a household name in the food industry, especially for those looking to incorporate more plant-based options into their diet. According to the company's website, its products are made using plant-based protein sources such as peas, mung beans, and brown rice. This focus on natural and sustainable ingredients has earned Beyond Meat a loyal following among consumers who prioritise health and environmental concerns.
In addition to its impressive growth, Beyond Meat has also garnered recognition from industry experts and investors. In 2019, the company went public and saw its shares soar by over 160% on its first day of trading, making it one of the most successful IPOs of the year. As of 2021, Beyond Meat is valued at over $8 billion, a testament to its success and potential for future growth.
Beyond Meat's popularity can also be attributed to its products' ability to replicate the taste and texture of meat. In fact, a study conducted by the University of Michigan found that Beyond Meat's Beyond Burger generates 90% less greenhouse gas emissions, requires 46% less energy, and has 99% less impact on water scarcity and 93% less impact on land use than a traditional beef burger. These findings highlight the potential for plant-based meat to be a more sustainable and environmentally-friendly alternative to traditional meat products.
Overall, Beyond Meat's innovative approach to plant-based meat has proven to be a game-changer in the food industry. With its growing popularity and impressive financial performance, it's clear that Beyond Meat is one of the most successful and influential plant-based meat companies in the world.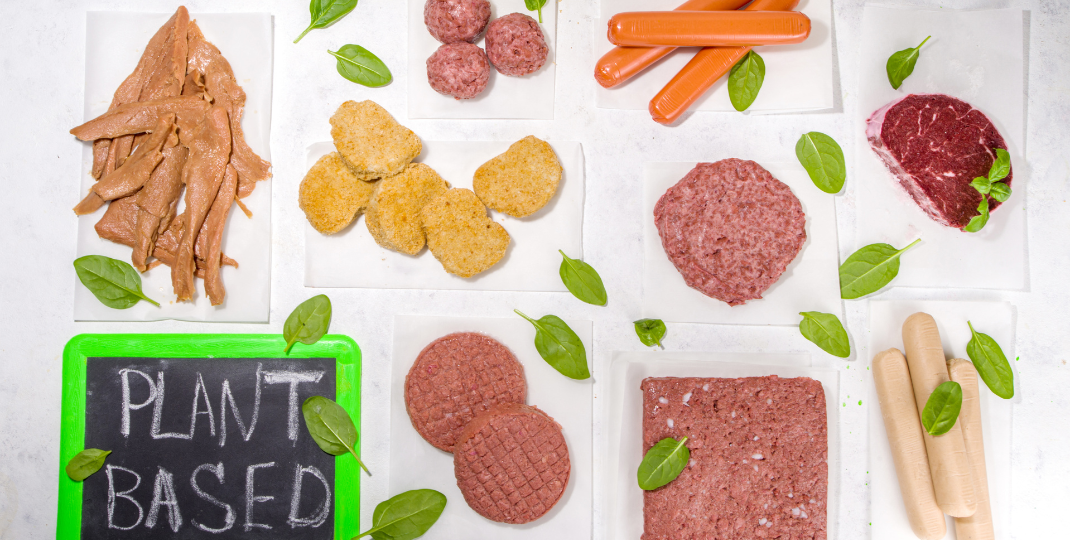 Impossible Foods
Impossible Foods has quickly emerged as another major player in the plant-based meat industry. The company's flagship product, the Impossible Burger, has become a sensation among consumers who are looking for a meat-free option that doesn't sacrifice taste or texture. The Impossible Burger uses a unique blend of plant-based proteins, including soy and potato, to create a product that closely resembles beef in taste and texture.
What sets Impossible Foods apart is its focus on innovation and sustainability. The company's scientists and researchers use advanced technology to develop and refine their plant-based products, ensuring that they are both delicious and environmentally friendly. For example, the Impossible Burger uses 96% less land, 87% less water, and generates 89% less greenhouse gas emissions than traditional beef burgers, according to a life cycle analysis conducted by the company.
In addition to its environmental impact, the Impossible Burger has also gained recognition for its nutritional value. It contains no cholesterol, 14 grams of protein, and 8 grams of saturated fat per 4-ounce serving, making it a healthier option for consumers who want to reduce their intake of animal products.
Impossible Foods has also made strides in expanding its product line beyond burgers. In 2020, the company launched its Impossible Sausage, which has quickly become a hit in the breakfast industry. Impossible Foods has also partnered with several major food chains, including Burger King, Starbucks, and Little Caesars, to offer its plant-based products to a wider audience.
Overall, Impossible Foods has established itself as a leading innovator in the plant-based meat industry. With its commitment to sustainability, health, and taste, the company has created a product line that appeals to a broad range of consumers and has the potential to transform the food industry.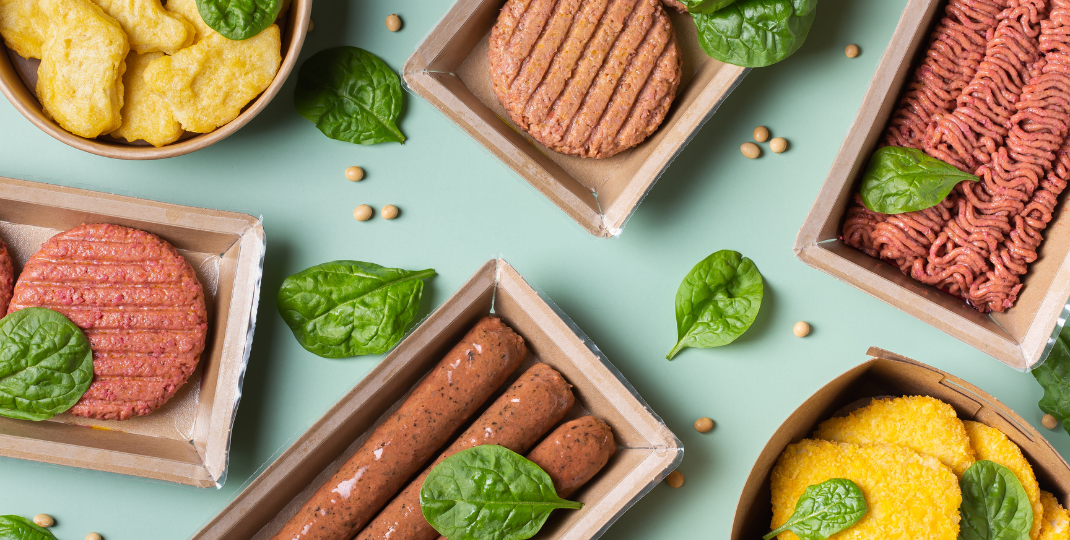 Nestle
Nestle is a multinational food and beverage company that has been a household name for over a century. Recently, the company has expanded its offerings to include a range of plant-based meat alternatives that have quickly gained popularity among consumers. Nestle's range of plant-based products includes burgers, sausages, and ground meat alternatives that are sold under the Garden Gourmet and Sweet Earth brands.
Nestle's entry into the plant-based meat industry has been met with enthusiasm from consumers who are looking for more sustainable and healthy options. The company's products are made from a blend of plant-based proteins, including soy, wheat, and peas, which give them a texture and flavour that is similar to traditional meat. This attention to detail has helped Nestle's plant-based products win over even the most discerning meat eaters.
The Garden Gourmet and Sweet Earth brands have quickly become a staple in many households, offering a wide range of products that are not only delicious but also nutritious. The Garden Gourmet line includes a variety of plant-based burgers, sausages, and chicken alternatives, while the Sweet Earth line offers an array of breakfast products, including plant-based bacon and sausage patties.
Nestle's commitment to sustainability has also been a driving force behind its plant-based meat products. The company has set ambitious goals to reduce its greenhouse gas emissions and improve the sustainability of its supply chain, which aligns with the growing consumer demand for environmentally conscious products.
Overall, Nestle's entry into the plant-based meat industry has been a success, with the company quickly establishing itself as a major player in the market. With its focus on innovation, sustainability, and taste, Nestle's plant-based products are sure to continue to attract a wide range of consumers in the years to come.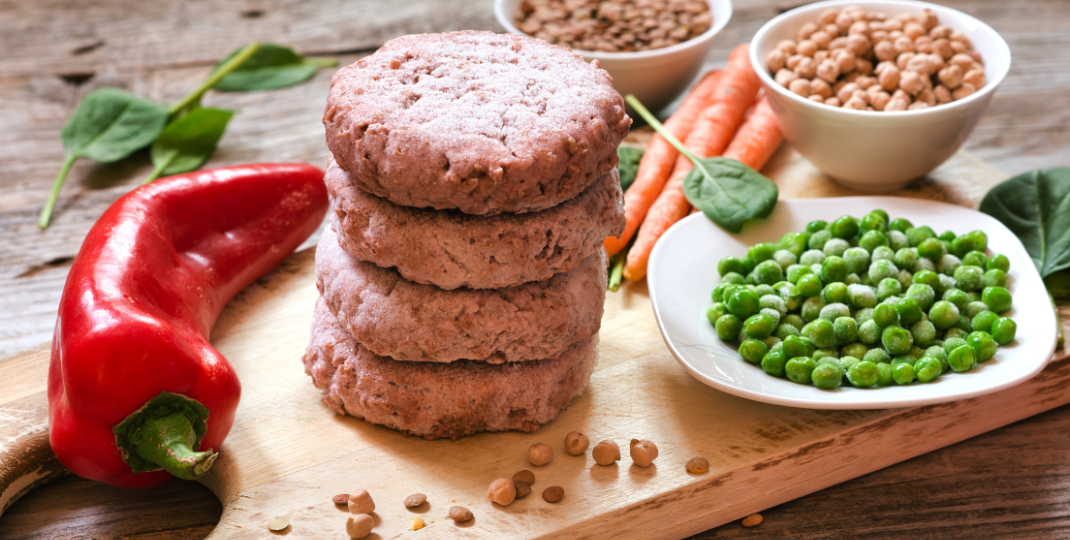 Tyson Foods
Tyson Foods is one of the largest meat companies in the world, with a history that spans over 80 years. The company has built its reputation on producing high-quality meat products, but it has also recognized the growing demand for plant-based alternatives. In response, Tyson has launched its own line of plant-based meat alternatives under the Raised and Rooted brand.
The Raised and Rooted line includes a range of products made from pea protein and other plant-based ingredients, such as soy and wheat. Tyson's plant-based burgers, nuggets, and bratwursts are designed to provide consumers with a meat-like experience while still being plant-based. The products have been well-received by consumers, with many praising them for their taste and texture.
Tyson's move into the plant-based meat industry is a response to changing consumer preferences. According to a survey conducted by Nielsen, 39% of Americans are trying to incorporate more plant-based foods into their diet. This trend is even more pronounced among younger generations, with 43% of millennials and 51% of Gen Z stating that they are trying to eat more plant-based foods. As a result, the plant-based meat industry has grown rapidly, with sales in the US reaching $801 million in 2020, up from $587 million in 2018.
Tyson's entry into the plant-based meat market has been a smart move, with the company capitalising on the growing trend towards plant-based eating. The Raised and Rooted line has helped to position Tyson as a forward-thinking and innovative company that is willing to adapt to changing consumer preferences. With the plant-based meat industry expected to continue growing, Tyson's foray into this market is likely to pay off in the long run.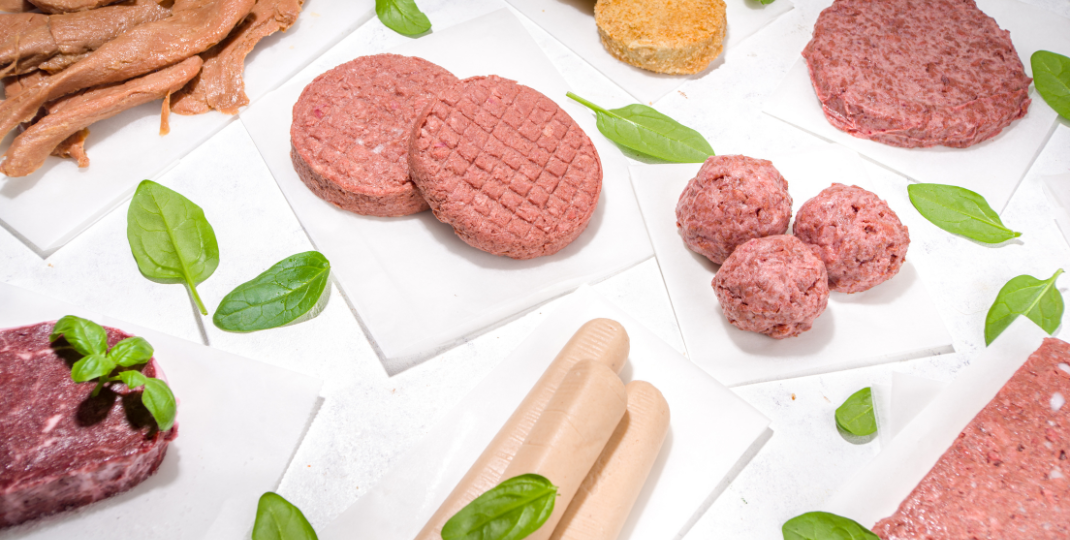 Conclusion
The plant-based meat industry is booming like never before, and it's not just limited to the big names we've talked about earlier. Many other companies are making significant strides in this industry, which makes it an exciting time to be a financial marketer. Keeping a close eye on this growing industry and the companies that are leading the way is crucial for staying ahead of the game.
Not only are plant-based meat companies providing consumers with a healthy and sustainable food option, but they're also providing investors with an exciting opportunity to be a part of a rapidly expanding industry. With the demand for plant-based foods increasing by the day, the potential for growth in this industry is immense. So, it's definitely worth taking a closer look at this thriving market and exploring the exciting investment prospects it has to offer.
Synthesis Investment Capital is a London-based investment firm that specialises in identifying and investing in high-growth opportunities across a range of industries, including technology, healthcare, and consumer products.
Since its inception, Synthesis has built a strong reputation for its ability to identify emerging trends and disruptive technologies, and for its willingness to take early-stage risks. With a team of seasoned investment professionals and a network of industry experts and advisors, Synthesis offers a full range of services to its portfolio companies, including strategic guidance, operational support, and access to capital markets.